The theme of the weekend is Thy Will Be Done. The online retreat is on July 8th to 10th, 2022.
We are delighted to have guest speakers, Pastors Giulio and Lina Gabeli, who embody the theme of the retreat. Sign up today and join us online.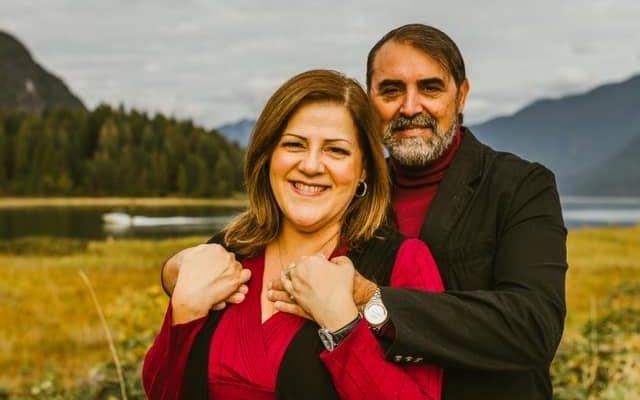 Reverend Giulio Lorefice Gabeli is the National Director of Canada Celebrates Israel Network of Christians and Jews.
He serves as the Canadian Liaison of the Knesset Christian Allies Caucus and the Israel Allies Foundation which is dedicated to promoting friendship and cooperation with political governments, as well as facilitating dialogue between Christian & Jewish organizations with the State of Israel.
One of Pastor Gabeli's life purposes is to teach & educate Faith Communities around the world about the importance of the Geopolitical State of Israel; its biblical significance for the International community and the need to pursue Jewish/Christian Unity.
He is the Lead Pastor of Westwood Community Church in Metro Vancouver BC a multi-cultural congregation with a number of ethnic Ministries and Campuses in the Greater Vancouver Area . Giulio is a remarkable speaker, empowered by the Holy Spirit.
Pastor Gabeli serves as an Overseer of the Canadian Assemblies of God and an Advisor to a number of National Canadian Ministries.
He also serves as the President of the Association of Christian Ministries of Vancouver and is a Co- founder of the OneAccord Network overseeing as well the Voices together Movement in British Columbia Canada
Pastor Gabeli has also authored the book, "Grafted In, A Jewish Christian Perspective", and is a frequent guest/ speaker on the Tv.Program 'Inside Israel', with the International Christian Embassy Jerusalem Canada.
Lina Gabeli, serves as the Associate Pastor at Westwood Community Church, along- side her husband Giulio, in Coquitlam, B.C. Lina is an ordained minister and a certified Christian Life Coach. She is also the founder and former director of the Tri-City Healing Rooms. With a heart aflame to see people fulfill their God given destiny and know their true identity in Christ, Lina has ministered locally and internationally, with the word of God as her stronghold. Her call is to equip believers to passionately pursue Jesus and be empowered to advance the kingdom of God! The Gabeli's have three children and four grandchildren.